Hiroshi has been attending swimming lessons by the school for the past couple of weeks. So I thought I'll pop by and spy at his progress.
Lessons were held at Pasir Ris Swimming Complex.
The place wasn't huge, but it suffice.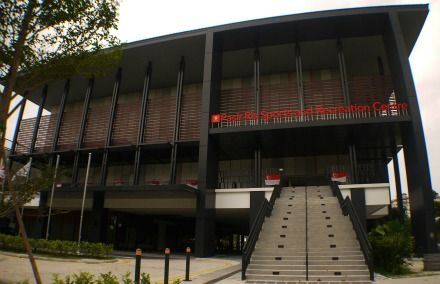 Other than the norm of a competition pool and a learner's pool,
Pasir Ris Swimming Complex has 2 fun slides
and a toddler pool which was equipped with baby slides and water sprinklers.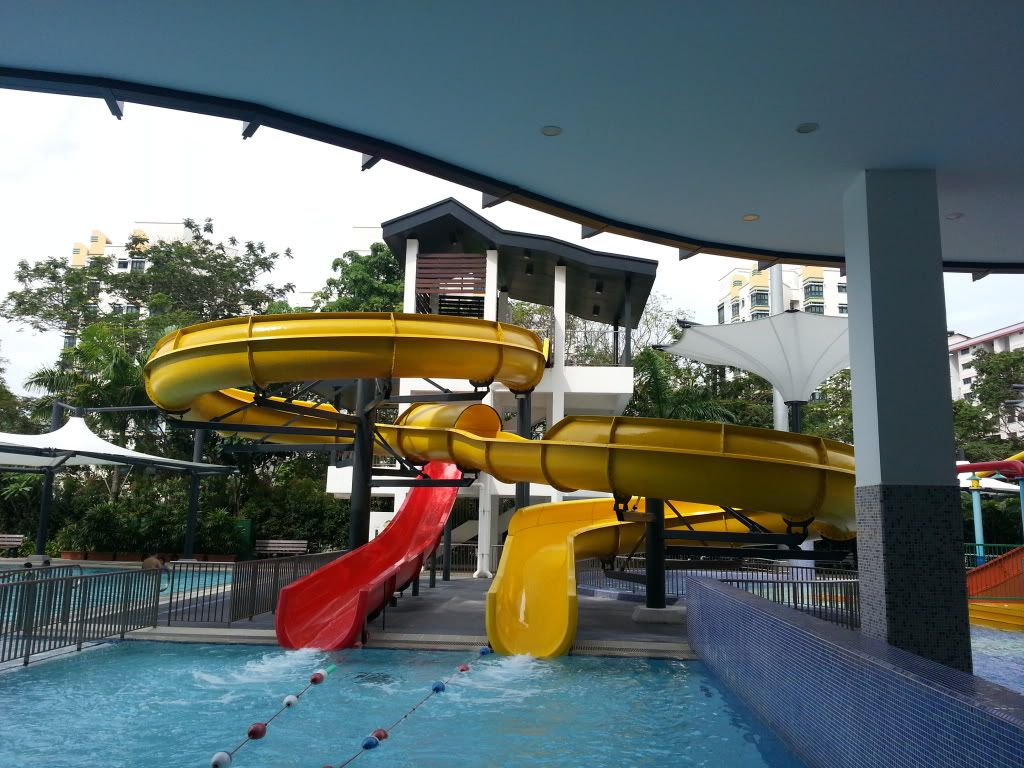 And if that doesn't sound good enough,
there is also a relaxing Jacuzzi tucked in a nice corner.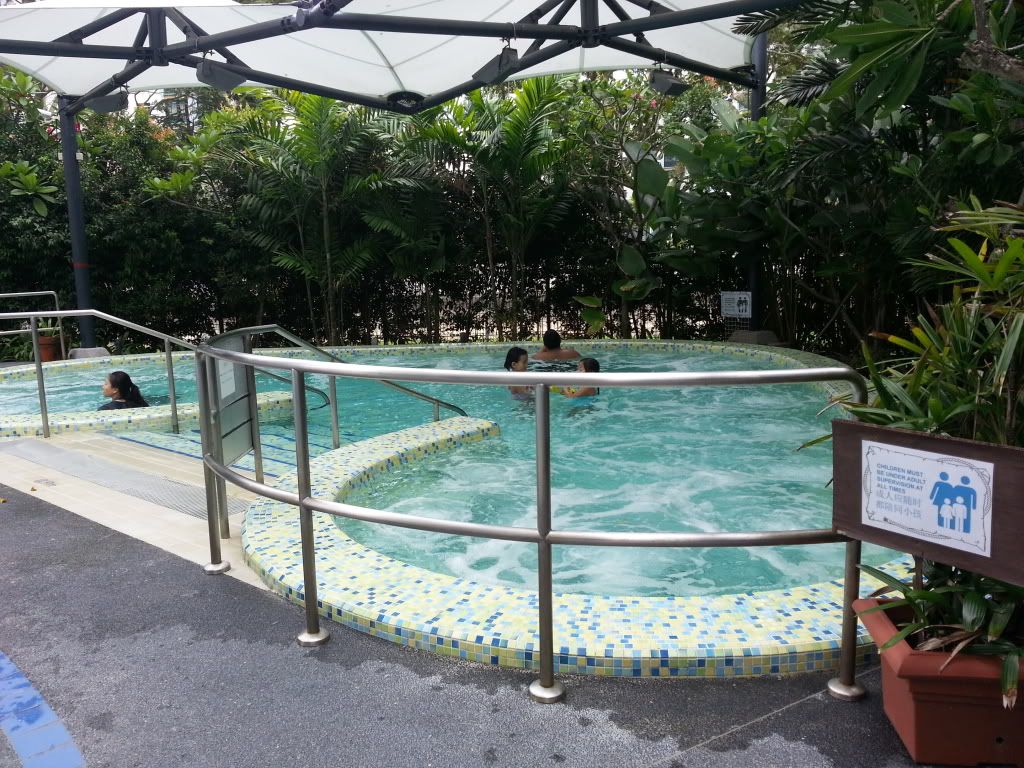 Although Kitson used to be a swim coach, we've never successfully taught Hiroshi swimming. There is a fear of water and drowning in him that he's happy waddling in the toddler's pool than to swim for real!!
So, perhaps peer pressure will teach him to swim.
I was on stealth mode. Lunching at Pasta Mania, I was able to watch Hiroshi's progress in comfort. The glass panel safely provided me with a good view without blowing my cover.
My jaw dropped when I saw Hiroshi doing a double somersault then jumping into the pool! The coach's attention was on another child. My mind when blank, stomach churned and I was sure I cursed out loud, "SHIT! He can't SWIM!!". But to my surprise, I saw his head blobbing out of the water heading for the sides of the pool. PHEW!!! What the hell was he thinking!!!
I decide to blow my cover and walk nearer to the daredevil to see what he has been up to!
I could feel a tear at the corner of my eyes!
I am uber proud of him!
Although he isn't swimming laps in breast strokes or butterflies, but I am proud that he has picked up some basic water survival skills which might come in handy some day!

I am actually quite IMPRESSED to be honest.
He has overcome his fears and could even float calmly on his back!!

We also brought James along for his first swim ever!!!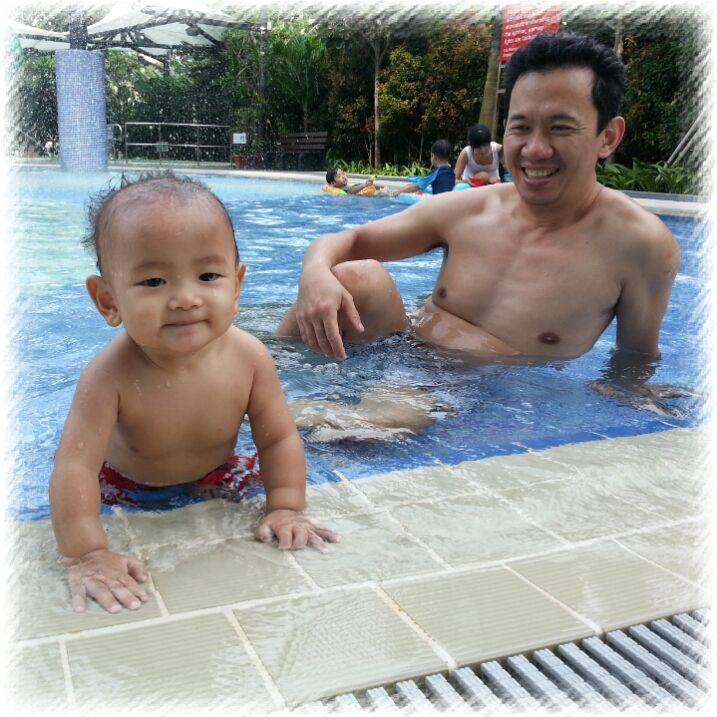 Pasir Ris Swimming Complex
Address: 120 Pasir Ris Central (519640)
Contact No: 65835523
Operating Hours:
8.00am – 9.30pm
(Thursday to Tuesday & Public Holidays)
Closed on Wednesdays.
Entrance Fees:
(Weekday) $1.50 Adult $0.80 Child
(Weekend & Public Holiday) $2.00 Adult $1.00 Child
Comments
comments