ZVOB in Singapore | Bloop in Singapore
I am NOT speaking incoherently.
ZOVB is an activity that is perfect for the EXTREME Adrenalin Junkies.
Zorbing originated from New Zealand in the 1990s as a novel invention by 2 kiwis! Today, it is adopted in Singapore on the slopy grounds of Old Holland Road.
Once securely strapped into the capsule of the gigantic clear plastic air-cushioned ball. It is ready, Get set and a LONG LONG roll down the grass slopes.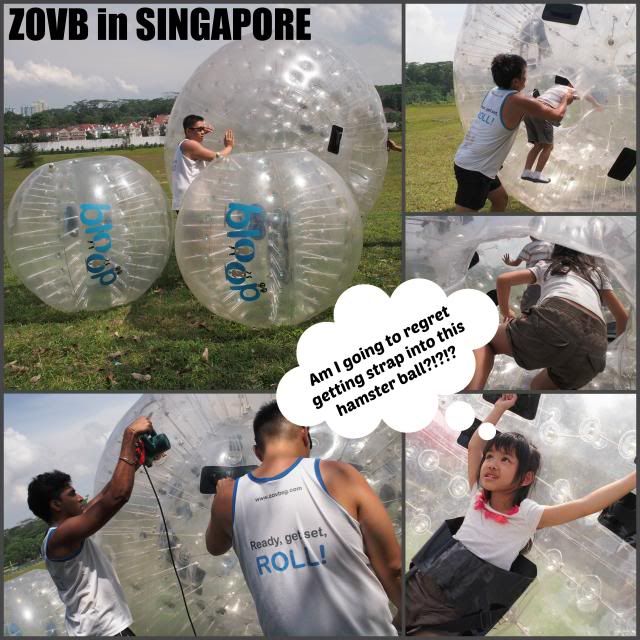 Cautious: PLEASE TURN DOWN YOUR VOLUME before watching video!
From this experience alone, I can safely conclude that there are 3 types of ZVOB-ers.
1) The screaming ZVOB-ers 2) The laughing ZVOB-ers 3) The quiet ZVOB-ers
Kitson and myself is anything BUT The quiet ZVOB-ers!!

After the adrenalin pumping ride of ROLLING down, there was still more to the Ultimate ZVOB experience. It was time for an "Uphill" challenge.

Since I am not an adrenalin junkie to begin with, I preferred the "uphill" experience.
Do NOT indulge in an expensive meal before ZVOB-ing!!
My delicious lunch from bacon and booze
didn't sit too well after tumbling down slope.

Bloop looks exactly like mini ZVOB balls. Perfect for cushioning an individual player.
101 different games can be played with Bloop! The possibilities are endless!
We had fun wrestling and watching the loosing opponent roll down the hill!

Out of ideas on what to do for a birthday party?
Have an ultimate party experience by ZOVB-ing and Bloop-ing.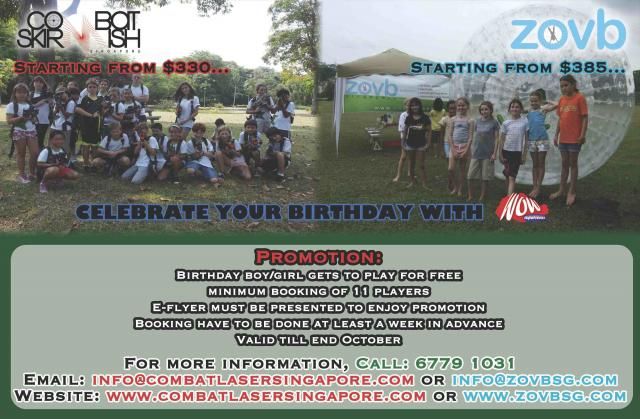 For more information:
www.zovbsg.com
Disclaimer: We have been invited by WOW Experience for the ZOVB and Bloop Experience. All views and opinions are our own.
Comments
comments