We've been using the Capella Cony S230T stroller for a little over a month,
and this is what we think of it…..
SAFETY
We do not negotiate when it comes to safety issue. It is the utmost important criteria when picking a stroller. For maximum security, Capella Cony S230T is equipped with 5-point safety harness, keeping James securely fasten at all times.
The high-strength aluminum framed mid-weight stroller (7.2kg) is well-built and sturdy. Capella Cony S230T not tipping over even though James is doing his monkey business on it!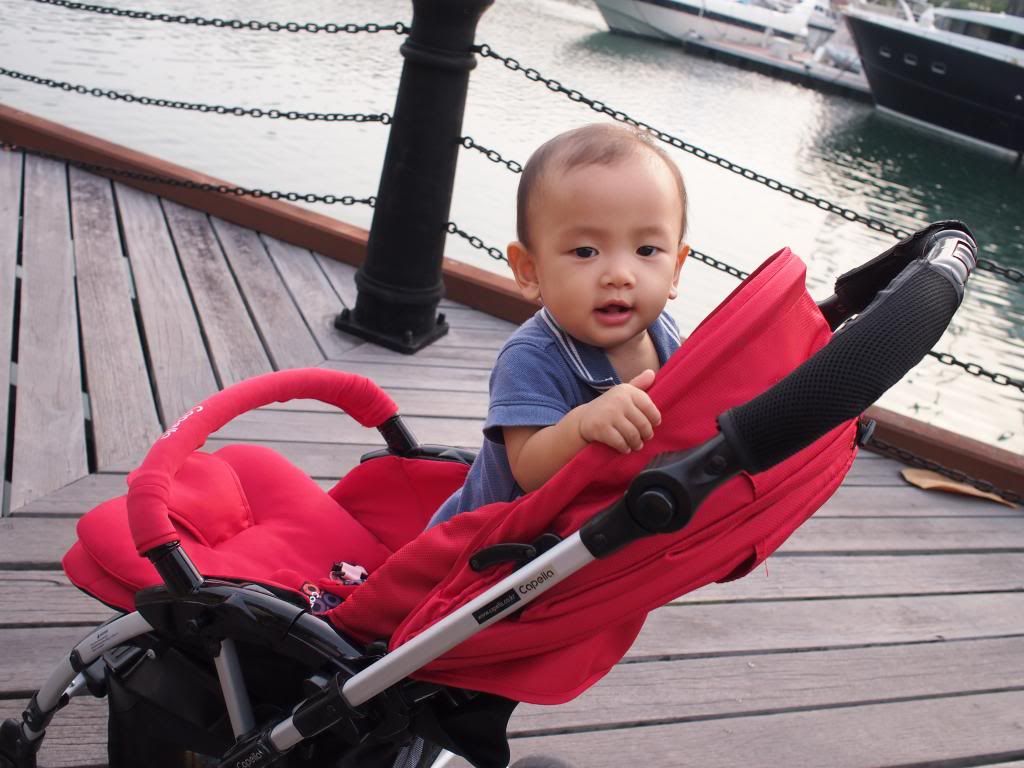 COMFORT
Capella Cony (S230T) is equipped with big and wide wheels that adds stability to the stroller. With an effective suspension system accompanied with 0.3G shock absorber means a smoother ride on bumpy surfaces. We took our Capella Cony S230T stroller off road and it performed meticulously!

It has swivel front wheels but fixed back wheels. Extremely smooth handling.
But however, when the handle is reversed, it took us quite a bit to get our wheel orientation correct.

An option of reversible handle, so that the baby can be parent facing. Especially helpful for parental interaction or perhaps even sooth a baby experiencing separation anxiety on a stroller. Love it Heaps!
There are 2 sides to the supportive cushion padding. The smooth side for colder climate or the perforated side for warmer climate. The vibrant print motif makes the Capella Cony Stroller an eye candy. A pop of color. Turning heads and perhaps even crushing hearts. (pun intended: candy crush… get it?!?!?)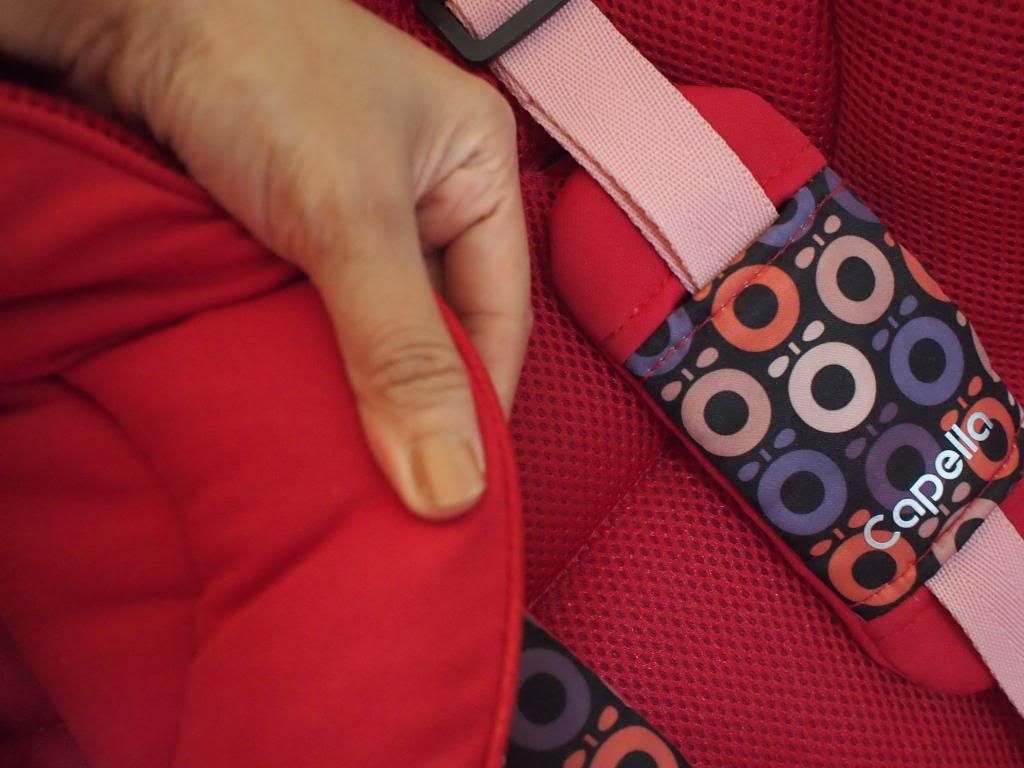 Full Canopy with 99% UV Protection. Top and rear mesh ventilation windows.
I love thoughtful designs. No more ripping noisy Velcro.
Magnetic fasteners for top mesh ventilation window!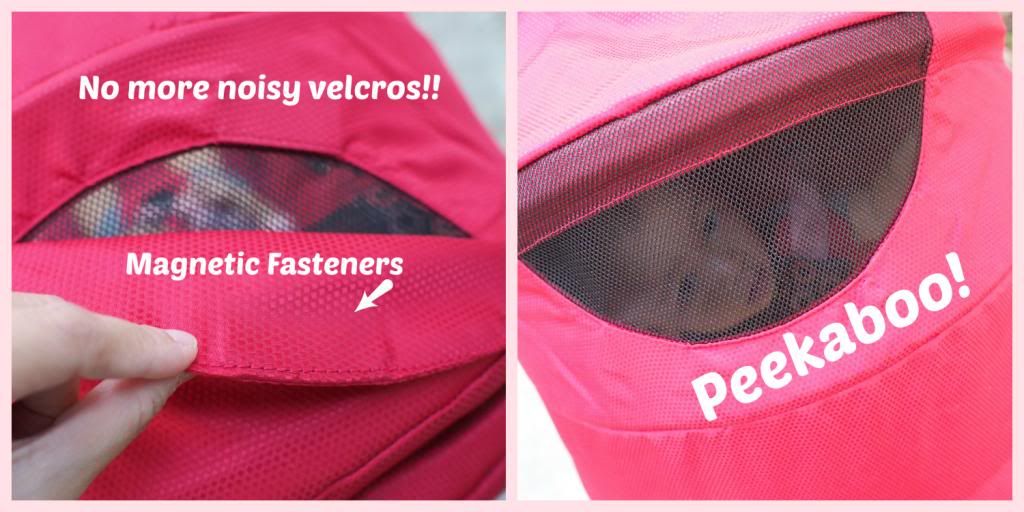 Wider space across the stroller allows James maximum comfort and more space to stretch within the stroller.
Adjustable handle to suit different heights.
Comfortably fits Kitson, myself and even Hiroshi too.


Multiple recline position, suitable from birth.


Most importantly, it is a one hand operation system stroller. One hand to open, close and recline. When closed, the Capella Cony S230T is able to firmly stand upright.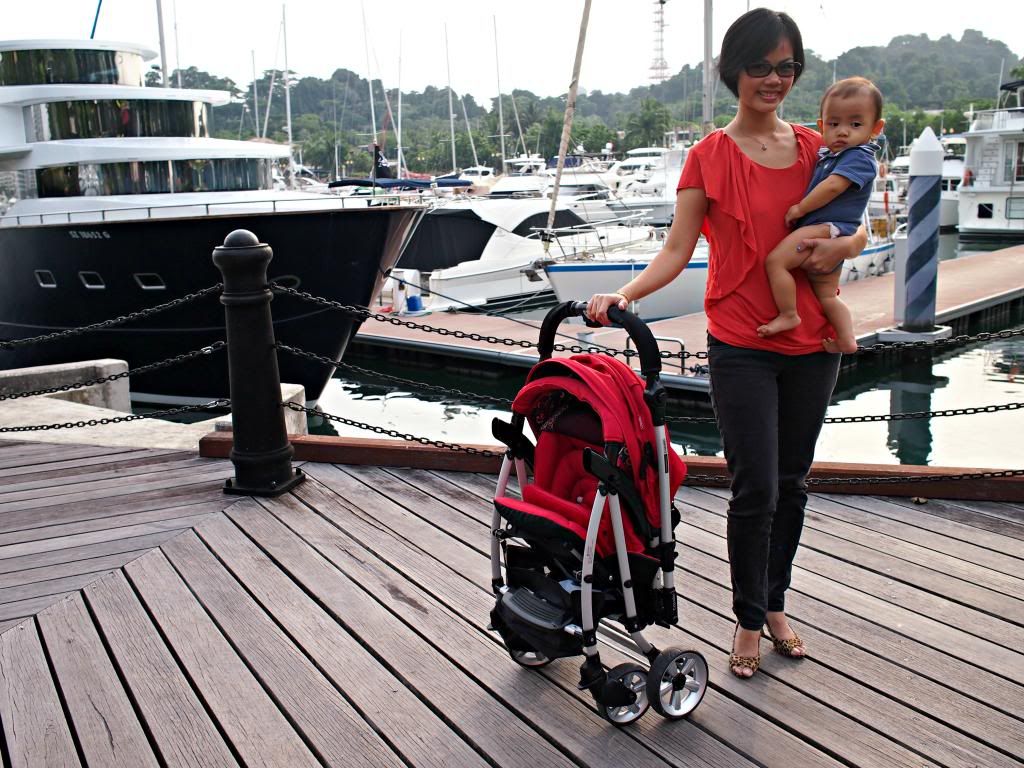 BONUS
Big Shopping Basket!! That's 2 big bags in there!! Great news for a shopaholic!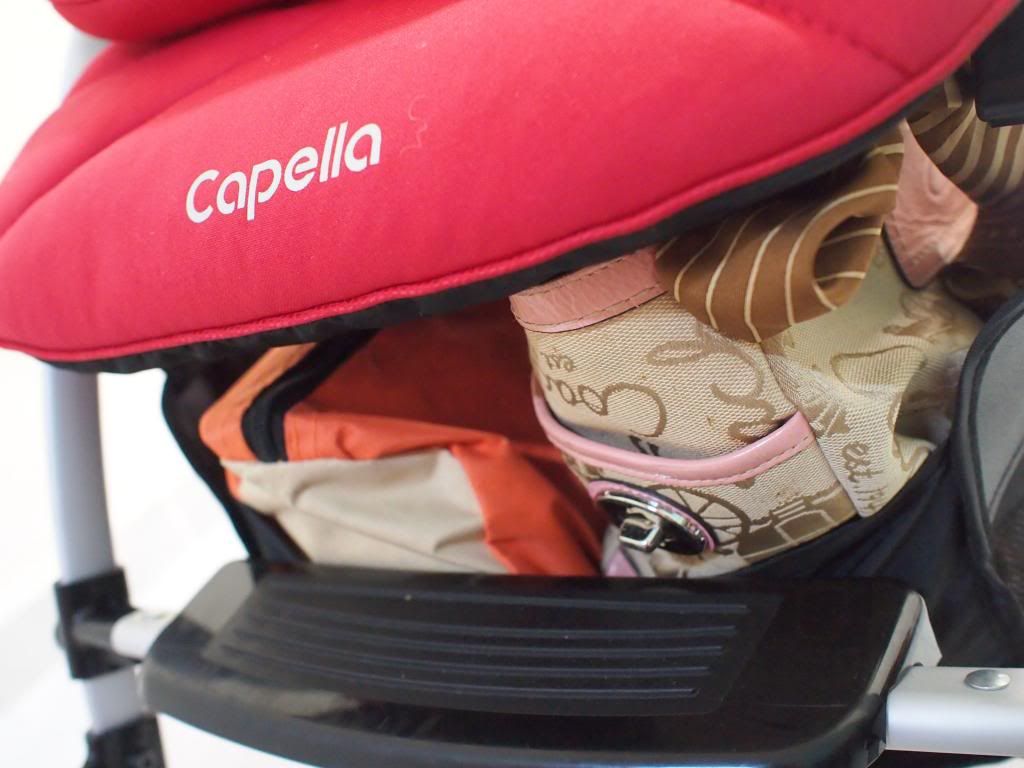 The Verdict
We really enjoyed using the Capella Cony S230T Stroller as it has far exceeded our expectation. We would gladly recommended it to anyone looking for a functional and durable stroller.
---
Capella Cony S230T is available now at $399!! (Usual Price $539)
Choice of 4 vibrant colors. (Wine, Red, Orange & Blue)


Will be available at:
Isetan, Metro, John Little, Robinsons, BHG, OG, Kiddy Palace, Cheri Kids, NTUC Xtra AMK, Toys'R'us, baby specialty stores and selected online baby stores.
For more information, Please check out Capella Strollers Facebook.
Disclaimer: We were gifted the Capella Cony S230T stroller for reviewing purposes. No monetary compensation was received. All views and opinions are our own.
Comments
comments