I am a "brand-washed" consumer. One that sticks faithfully to one brand and rarely explores the rest. After all, if your mother tells you that it is good, it has got to be good right?!?!? Something changed my thoughts about product loyalty.
How honest is your milk?
As a mother, I find it reassuring to know that Greenfield milk does not contain additives, chemicals, antibiotics and hormones – just pure all natural honest milk!
*image source from Greenfields*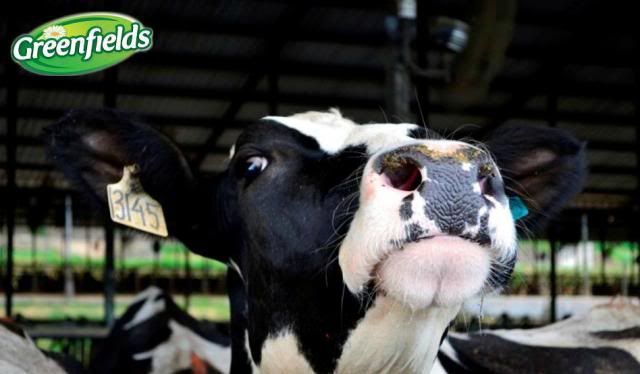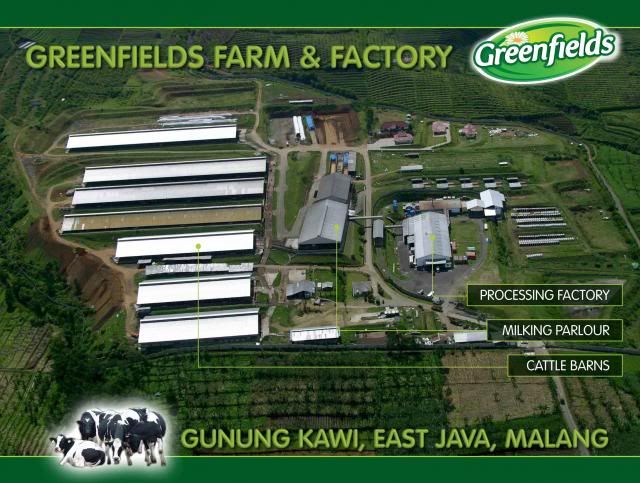 Greenfields Milk comes from their very own integrated dairy farm based at Gunung Kawi, Malang, East Java. It's has over 6,000 scientifically sourced and managed Friesian Holstein cows. This ensures that the milk is produced, pasteurized and packed within the dairy. This process significantly cuts down the chances of bacterial contamination.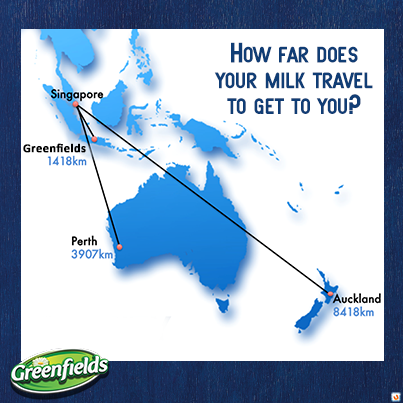 As compared to others milk which are imported from down under, Greenfields Milk only needs to be pasteurized once due to closer proximity from Singapore.
In some other countries, double pasteurisation is not even recognized as a legal pasteurization method. I honestly think the lesser they temper with my milk, the better it is. So in this case, less is MORE. :p
Variety of wholesome Greenfields Milk for different needs……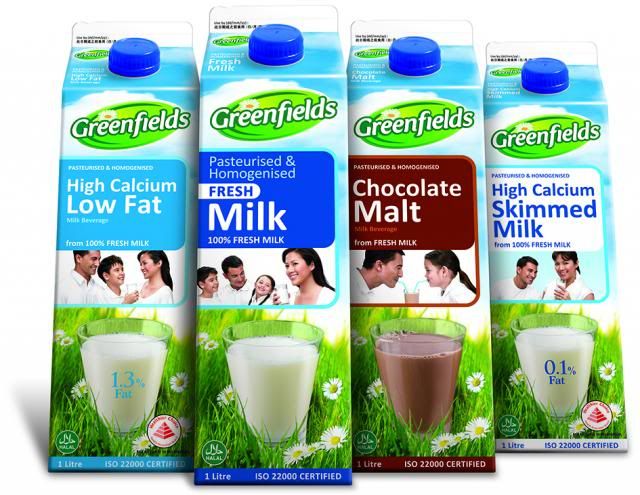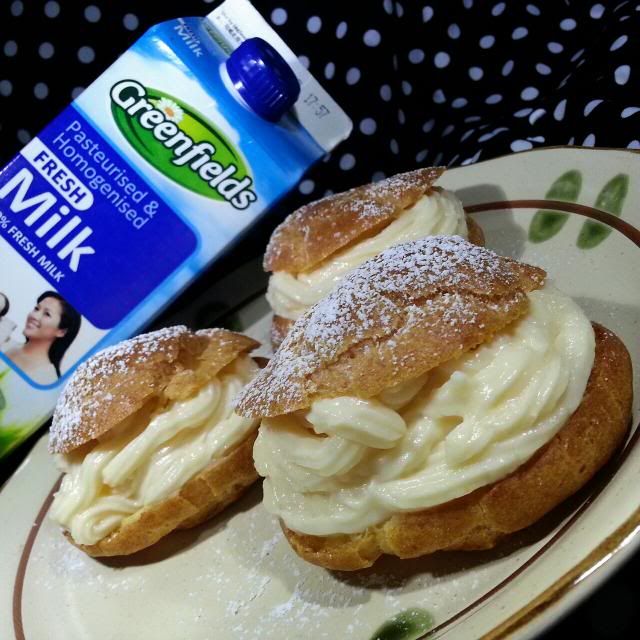 Other than enjoying our milk straight from the carton and in our breakfast cereals, we've also made some Choux Pastry (cream puff) with it.
These delicious shell of light pastry filled with eggy custard, makes it perfect for a tea time snack.
Have it with Greenfields Chocolate Malt Milk, and it will propel you to another dimension in the desert wonderland!
Ingredients for Crème Pâtissière
3 cups (750ml) Greenfields Fresh Milk
1/2 cup (100g) caster (superfine) sugar
1 tsp Vanilla extract
6 egg yolks
1/3 cup (50g) Cornflour (constarch)
Directions for Crème Pâtissière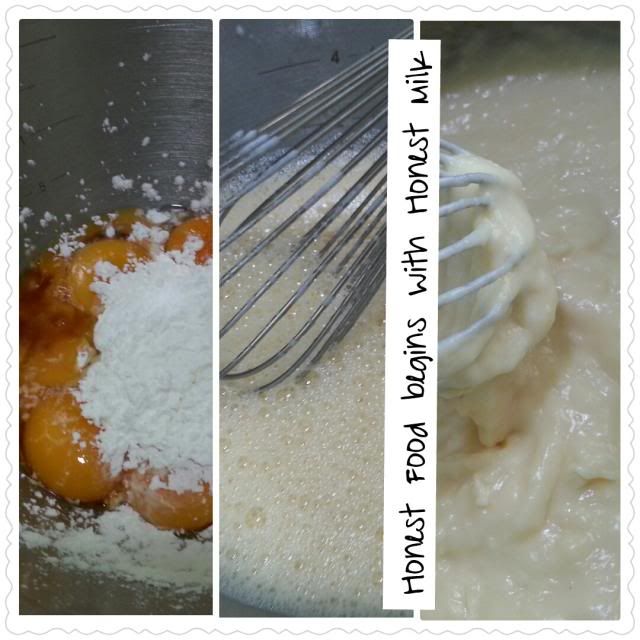 1) Combine milk, sugar and vanilla extract in a medium saucepan; bring to a boil, then remove from stove.
2) Meanwhile, whisk egg yolks and corn flour in a medium heatproof bowl; gradually whisk in hot milk mixture.
3) Return mixture to saucepan; stir over medium heat until mixture boils and thickens.
4) Cover with plastic wrap and refrigerate at least for 4 hours.
Ingredients for Choux Pastry
1/2 cup (125ml) water
60g butter, chopped into small cubes
1 tbsp caster (superfine) sugar
3 eggs
1 tbsp icing sugar
Directions for Choux Pastry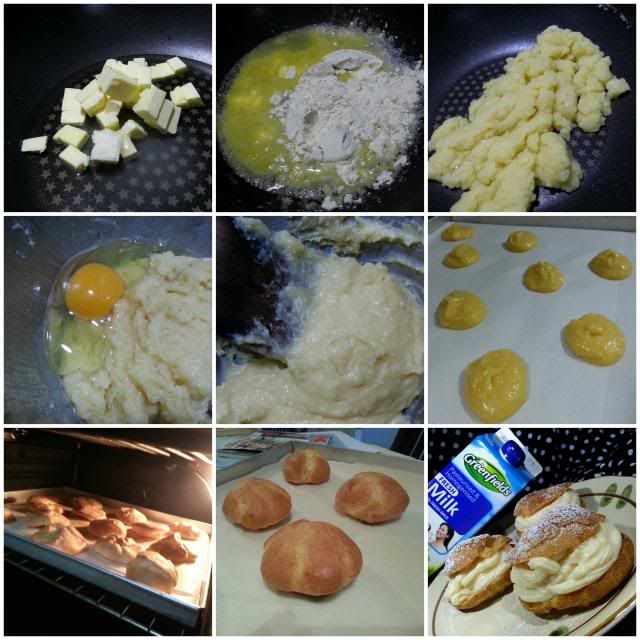 1) Pre heat the oven to 220degree Celsius. Lay trays with baking paper or grease them.
2) Combine water, butter and caster sugar in a medium saucepan; bring to boil. The butter should melt with the water evaporating.
3) Add flour all at once; beat with wooden soup over medium heat until mixture comes away from the base of the pan.
4) Transfer pastry to a medium bowl; beat in 2 eggs, one at a time.
5) Whisk remaining eggs with fork; beat enough of egg into the pastry until it become smooth and glossy but still holds its shape.
6) Drop level tablespoon of the pastry onto trays. Leaving a gap of 5 cm inbetween the puffs.
7) Bake puffs for 10 minutes.
8) Reduce oven temperature to 180 degree celcius; bake for 15 minutes.
9) Remove from oven; Cut a small opening at the base of each puff.
10) Continue baking for 10 minutes or until the puffs are dry.
11) Cool on trays.
12) Spoon Crème Pâtissière into piping bag fitted with 5mm plain tube; pipe through cuts into puff. Dust puff with sifted icing sugar.
This is One Honestly Good Choux Pastry.
Go ahead, try it and let me know how it went for you…..
Greenfields milk is available at leading supermarkets and 7-11 convenient stores. Fresh Milk, High Calcium Low Fat, High Calcium Skimmed milk and Chocolate Malt comes in 1 litre packs (S$3.25). Fresh milk 200ml packs and Chocolate Malt 200ml packs – only in selected Cold Storage (S$1.20) and 7-11 convenient stores ($1.50). Fresh Milk, High Calcium Low Fat also comes in 2 litres bottle (S$5.95).
Full Disclosure: We received monetary compensation and products from Greenfields Milk for this review. All opinions and views stated are my own.
Comments
comments