Style Essence has kindly sponsored an image consulting workshop to mark the remarkable milestone of Singapore Mom Bloggers turning one. Although a certified makeup artist by profession, I got to admit that I suck at the fashion department. And it progressively got worst after having kids. As evident on this blog, I have the tendency of simply reaching out for the most comfortable items in the closet! And they tend to be repetitive!!! I need a new wardrobe!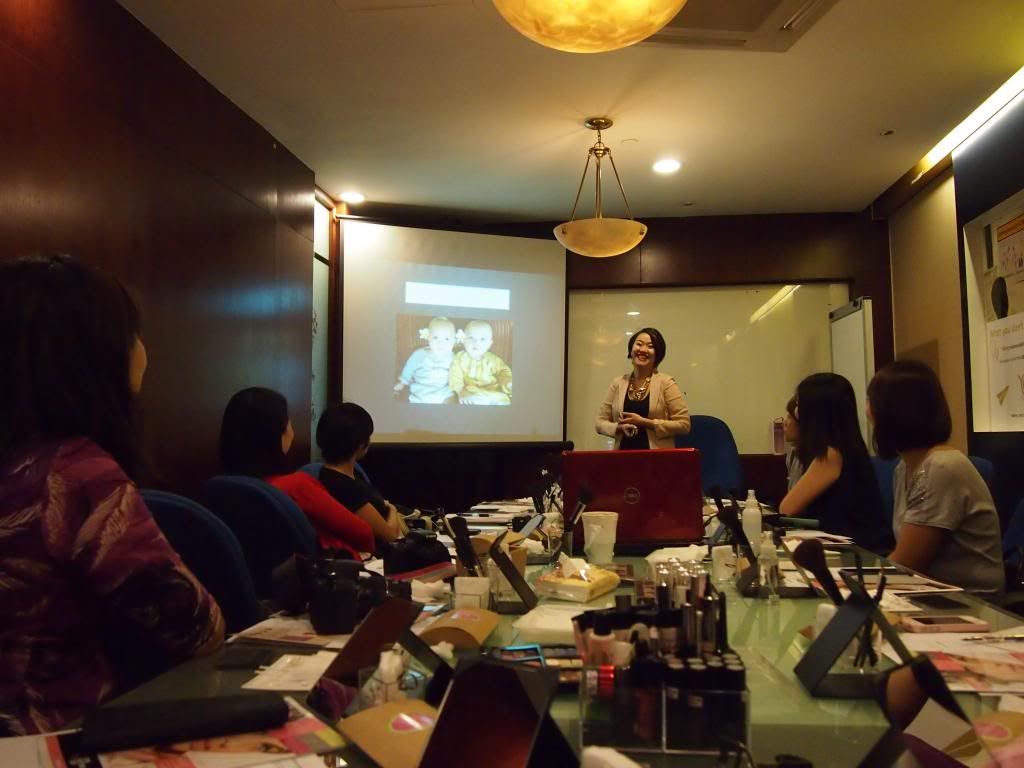 The morning started with a familiar face as the instructor. Florinda; another mom blogger who blogs at www.victoria-eden.blogspot.sg. It turns out that Florinda is not only a mummy blogger, she is also a certified style coach and who runs Style Essence!! We were so in luck….. I honestly feel that it takes a mom to understand the grooming woes of another mom!
The session begins by an individual personal shape analysis. To know that I am still a hourglass-ish with some more work along the waistline is a comfort after having 3 kids! There was even a card given to us stating the most flattering cuts/style of clothes we could buy in accordance to our body shape! I love anything that is idiot proof.
Then we were educated on how we can dress taller, shorter or slimmer. The illusion of prints on clothes can make a huge difference on one's physical appearance. Sometimes the clever use of accessories does the trick too!
Color analysis was next. A great tip Florinda shared was when trying to determine your color tone was to look underneath your wrist. If veins appears blue-ish or purple-ish, you have cool undertones. And if your veins appears green-ish, then you have warm undertones.
Next up was back to basic; Face Washing.
I swear I could just picture myself doing this with the kids screaming outside the toilet.
"Marrrrr-meeeeeeee Marrrrrrr-meeeeeeeeee open the door!"

Then it was time to pamper ourselves with Mary Kay's Botanical Effects Formula 2 Mask. We all agreed that the mask does smell heavenly! Only manage to get half our faces masked since we wanted to witness the significant difference the mask would have made. Roomful of aspiring Phantoms of the Opera wannabe.
With a properly moisturized face.
We wondered into the colorful world of make up.
Now Singapore Mom Bloggers are empowered.
And we are all going to put our best face forward!
Photo Credits to Florinda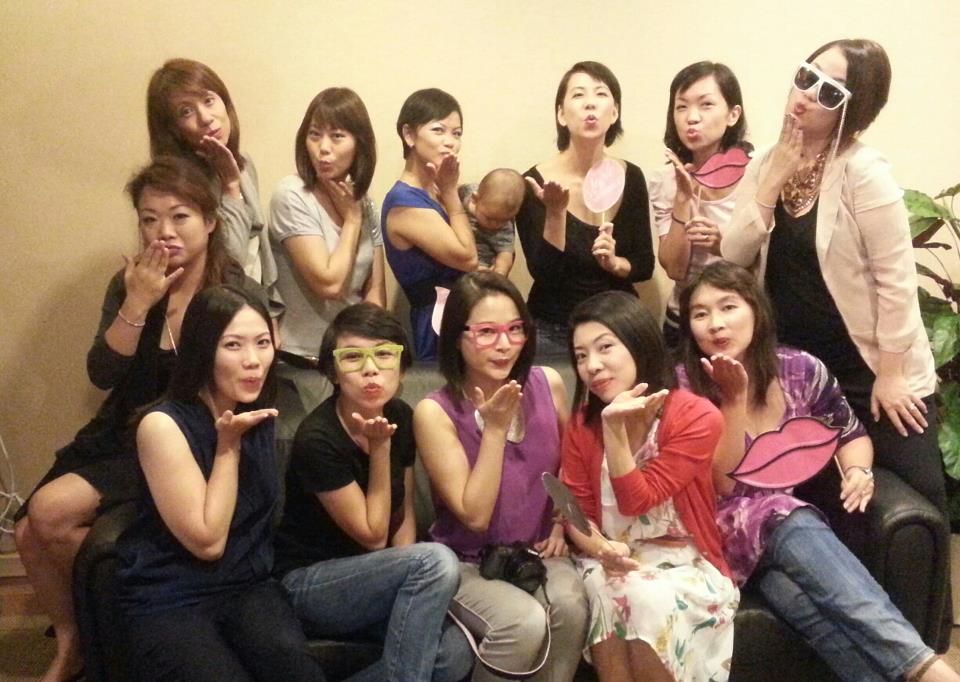 Last but not least,
Happy Birthday Singapore Mom Bloggers!
Giveaway Alert!!
Singapore Mom Blogs is giving away
3 Style Essence Complimentary Workshop Passes Worth $150.
2 Simple steps to win!!!
a Rafflecopter giveaway
P/S: I love the Mary Kay Concealer that came in the Goodie Bag!!!
Check out how the yellow color corrector melted my dark eye rings away!

Disclaimer: Singapore Mom Blogs has been invited to a workshop at Style Essence. We are in no way affiliated to the company and no monetary compensation was involved. All views and opinions shared are my own.
Comments
comments