If you love tea as much as I do…..
OR perhaps want a make pretend tai-tai lifestyle with your friends
and yet not burn a huge hole in your pocket….
This might just be GOOD NEWS for you!
We were invited to Lipton's world-first pop-up High Tea Bar @ Plaza Singapura.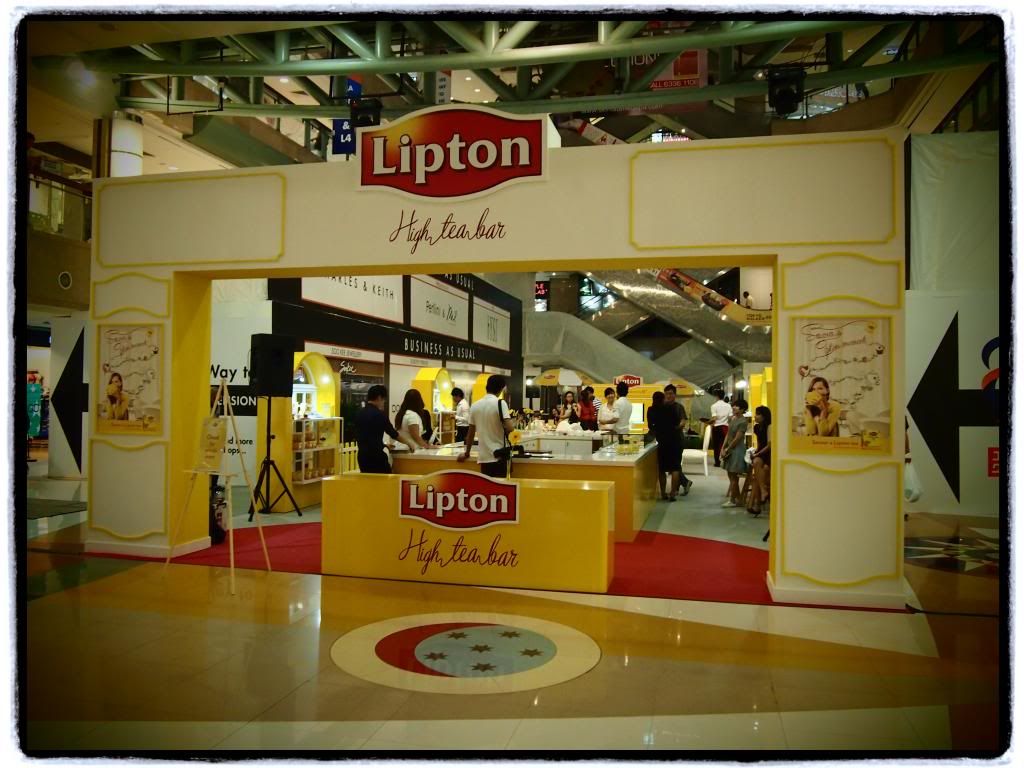 For the very first time, we experience the art and science behind tea-pairing.
I never knew the right marriage of tea to food could be so uplifting for the soul!
There are 6 different High Tea Sets.
Out of which 3 were exclusively customized for Lipton Tea Bar
by Canele's Executive Pastry Chef Mr. Christophe Grilo
and Unilever Food Technologist for Lipton, Miss Wong May Chee.
The 3 exclusively customized high sets for the adventurous includes;
– Lipton Yellow Label Tea with Lemon Macaron
– Lipton Forest Fruit Tea with Chicken Mini Burger
– Lipton Citrus Tea with Traditional Salmon and Cucumber Sandwich
Or you can stick to the safer zones
by ordering tea sets which includes all-time favorite pastries from Canele such as;
– Lipton Blue Fruit Tea with Cheesecake
– Lipton Russian Earl Grey Tea with Le Chocolate Croustillant
– Lipton Asian White Tea with Chestnut Cassis Sponge Cake
Sophia was delighted to see chicken burgers that came in "kiddy" sizes!!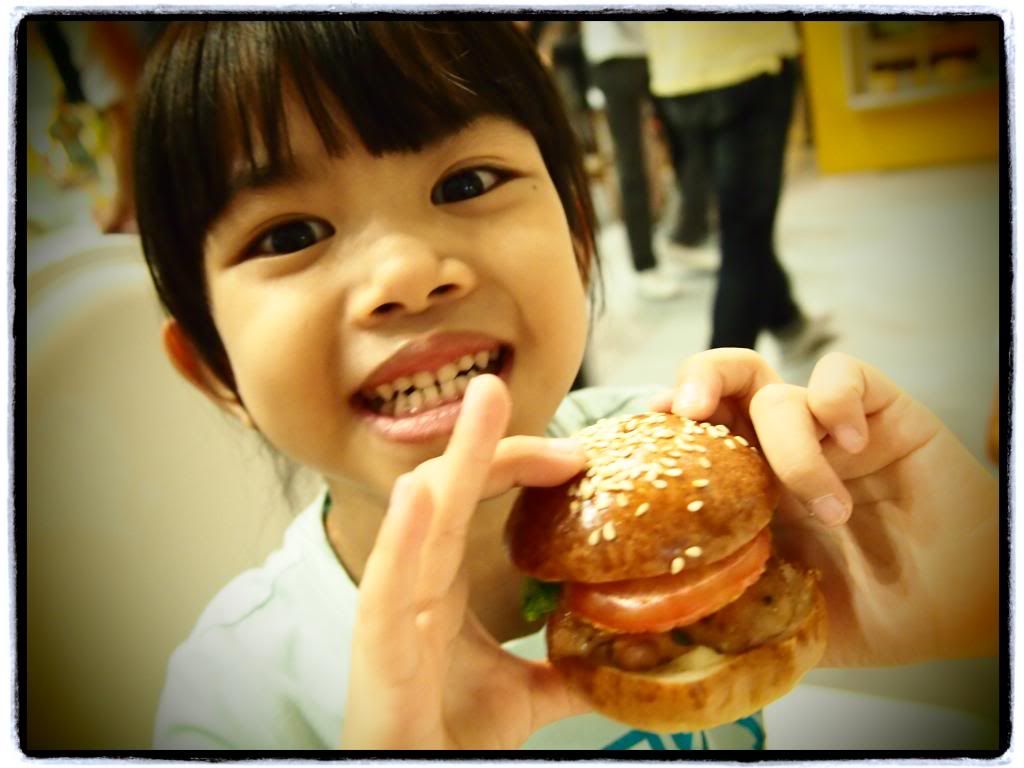 Hiroshi has his eyes all set on the Le Chocolate Croustillant.
In our opinion, this is shelf under the MUST HAVE category!!!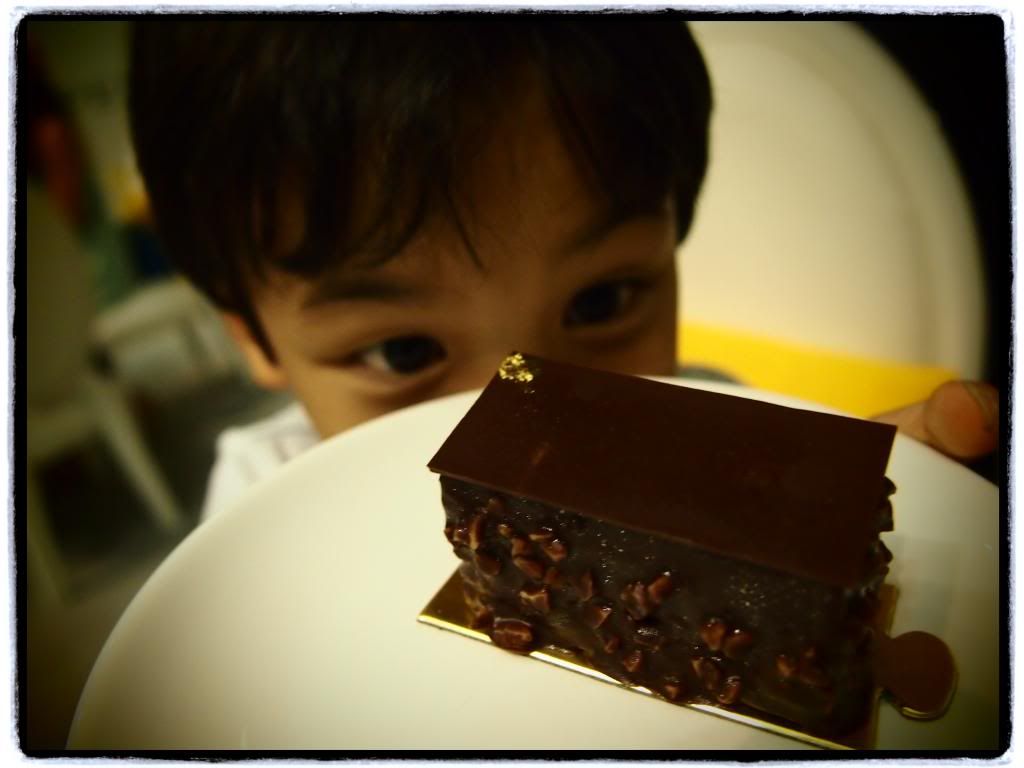 Looking at life though Sophia's Lemon Macarons!
*sings* "It's a bright, bright, sunshiny day!"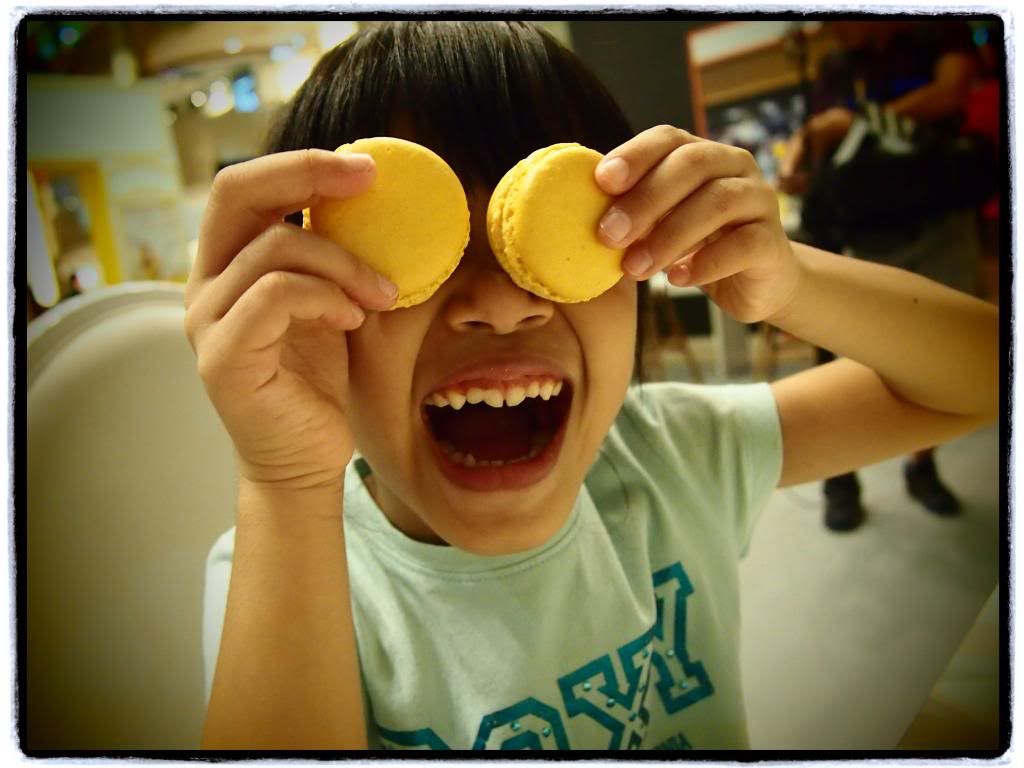 Looking exactly like a lady of leisure, except, I forgotten to put up my pinkie!!!
I love the Lipton Citrus Tea!!

You could savor a Lipton Moment too!
Happening from 16 to 23 April 2013
@ Plaza Singaoura, Main Atrium
From 11am to 8.30pm daily.
All you got to do is simply spend $25 at Plaza Singapura
OR
buy $15 worth of Lipton products to redeem a complimentary Lipton High Tea Set!
(Only applicable to first 420 redemption in a day)
Bon Appetit!
Check out Lipton Singapore Facebook Page for more information
Disclaimer: Singapore Mom Blogs has been invited to Lipton's world-first pop-up high tea bar. We are in no way affiliated to the company. No monetary compensation was involved. All views and opinions shared are my own.
Comments
comments