Something exciting is brewing in the world of Disney.
If Marvel superheroes thrill you
and action's the name of your game,
then Disney XD is just the thing you need!

Disney XD will be the TV home of new Marvel series
featuring superheroes such as Spider-Man, Iron Man, Hulk, Thor
and introduce dynamic stories full of action, adventure and heroism to a whole new generation.
The channel will also feature original Disney XD series
including the martial arts comedy Kickin' It,
turbo-charged animated series Motorcity
and the fun animated series Kick Buttowski – Suburban Daredevil
and the hugely popular 2D animated comedy Phineas & Ferb.
We were invited to the World of XD event,
as part of the launch of Disney's upcoming new channel – Disney XD.
Kids were all super charged up for the adventure filled, tech-themed playgrounds
which will propel them into the World of Superheroes!
Having tons of fun on the trampoline
Trying to mimic superhero action of Kick Buttowski…..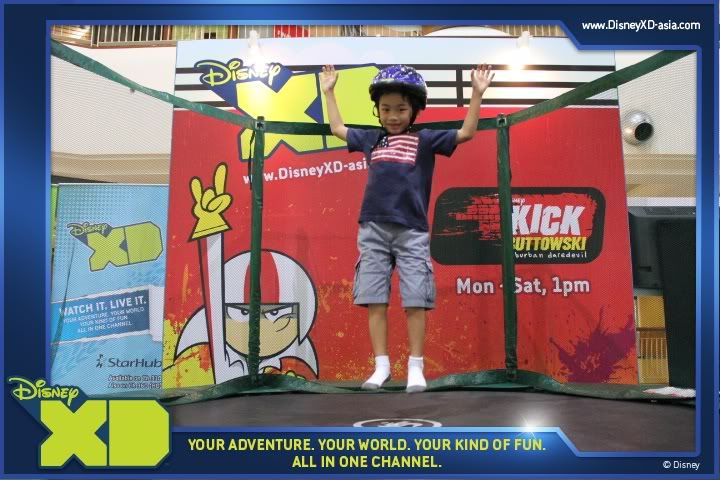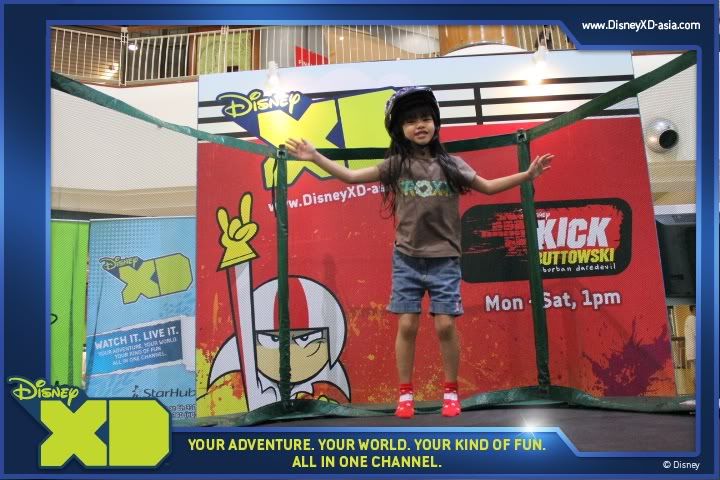 Frantically looking for the right keys
to open the locks in order to save Agent P's friends in the cages…..

There was also an entertaining stage show.
Sophia gamely volunteered herself for the games segment.
To my surprise,
she was pretty good in the game which requires plenty of coordination skills!!

The biggest highlight of this event has got to be the meet and greet with Ironman.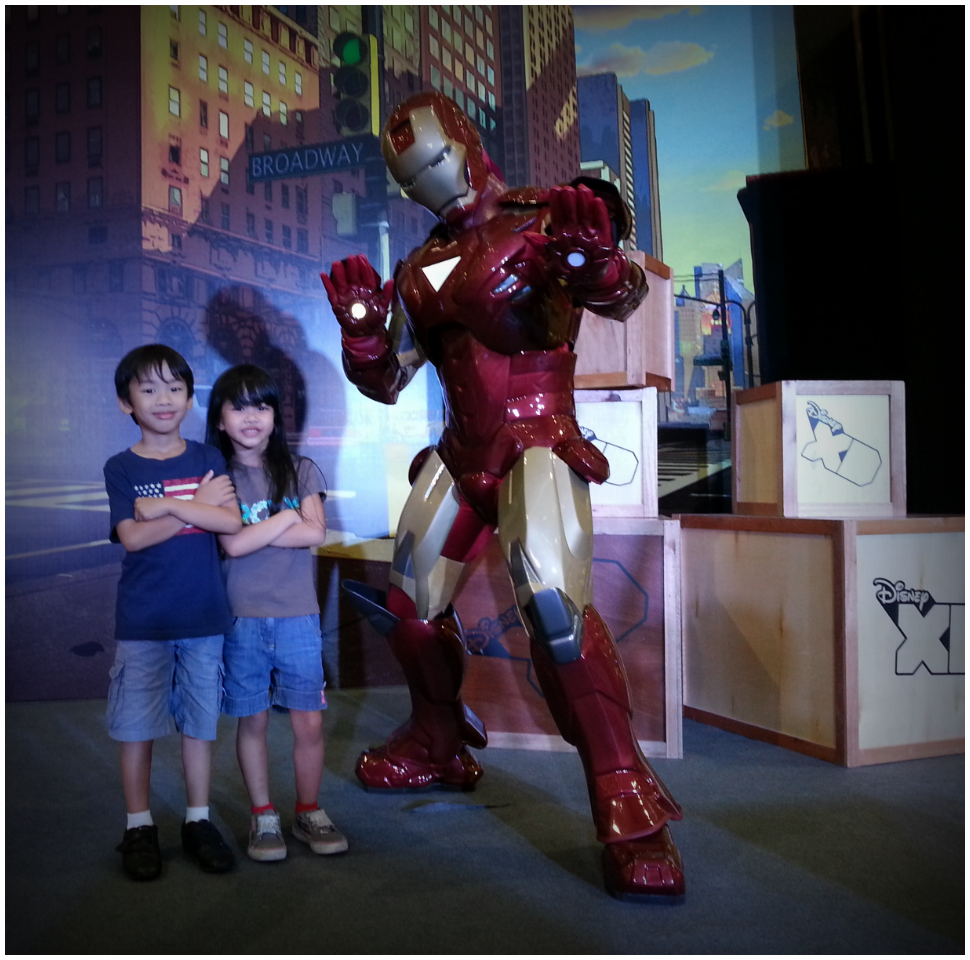 After all the highs of meeting a real life hero.
Hiroshi wants to be one too!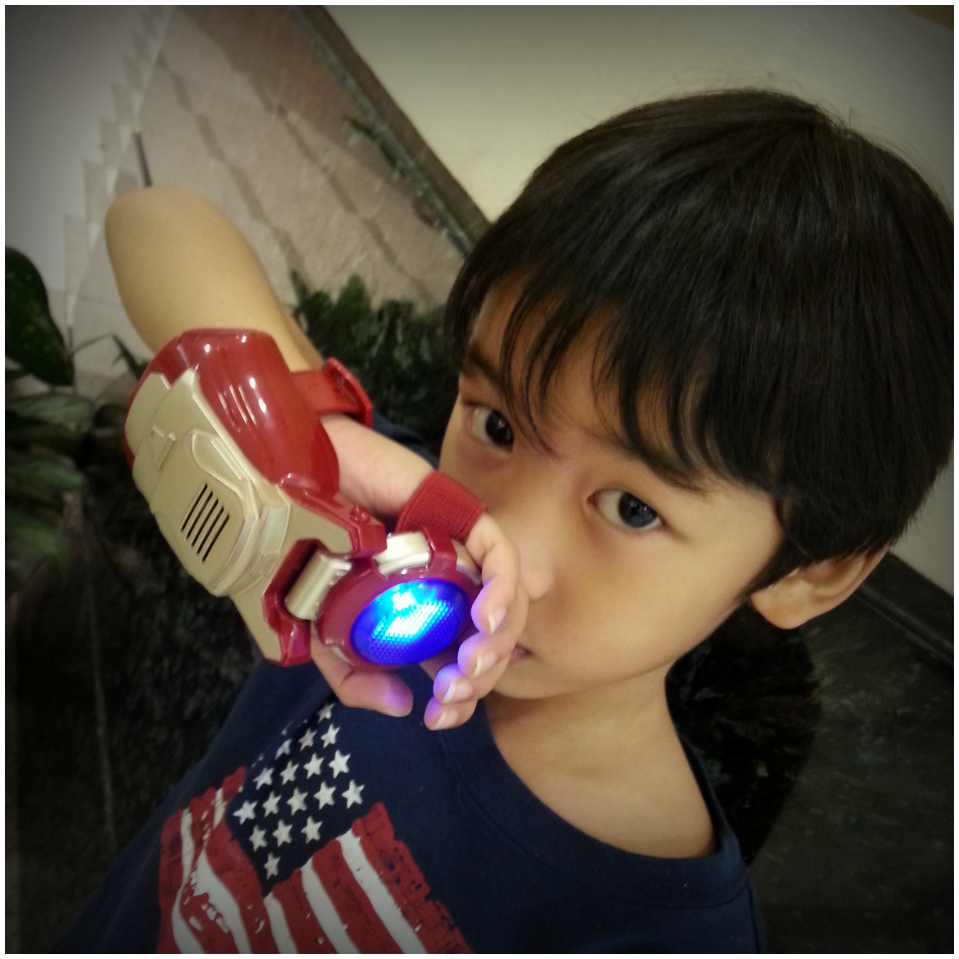 Craving for more superheroes pow-wow actions?
Remember to catch Disney XD
on StarHub on Channel 310 (Disney XD HD on 360).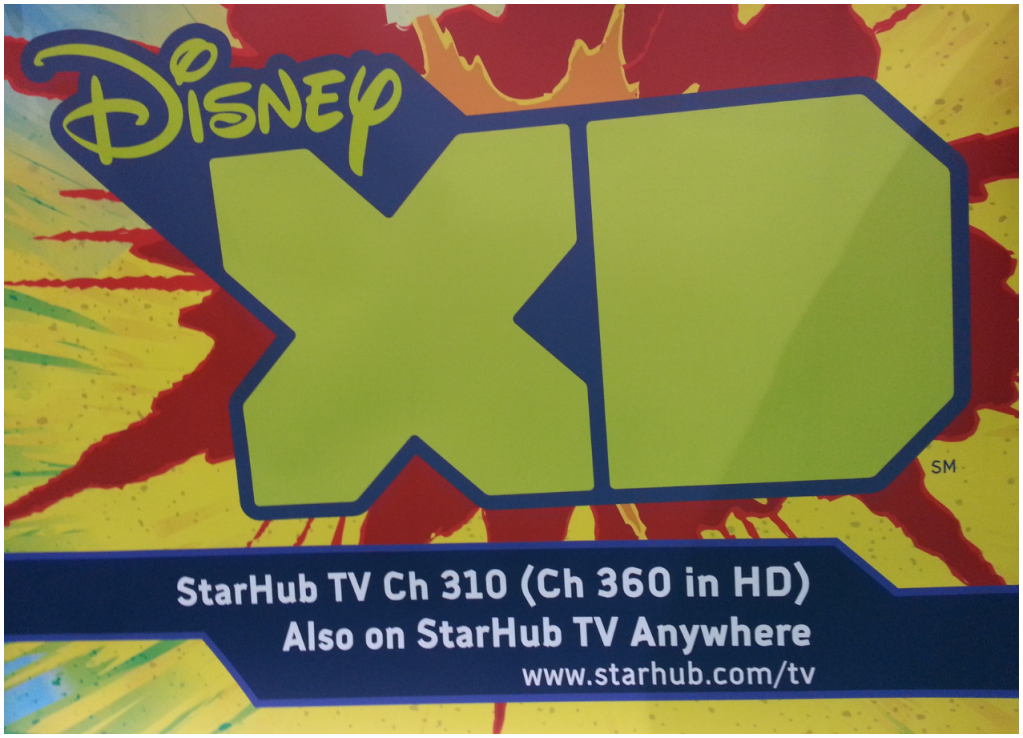 Comments
comments