Noob in the kitchen?
No problemo!
With this simple Cheesy Baked Seafood Marinara recipe, you can easily impress anyone and fool them into believing that you're an incredibly talented domestic goddess.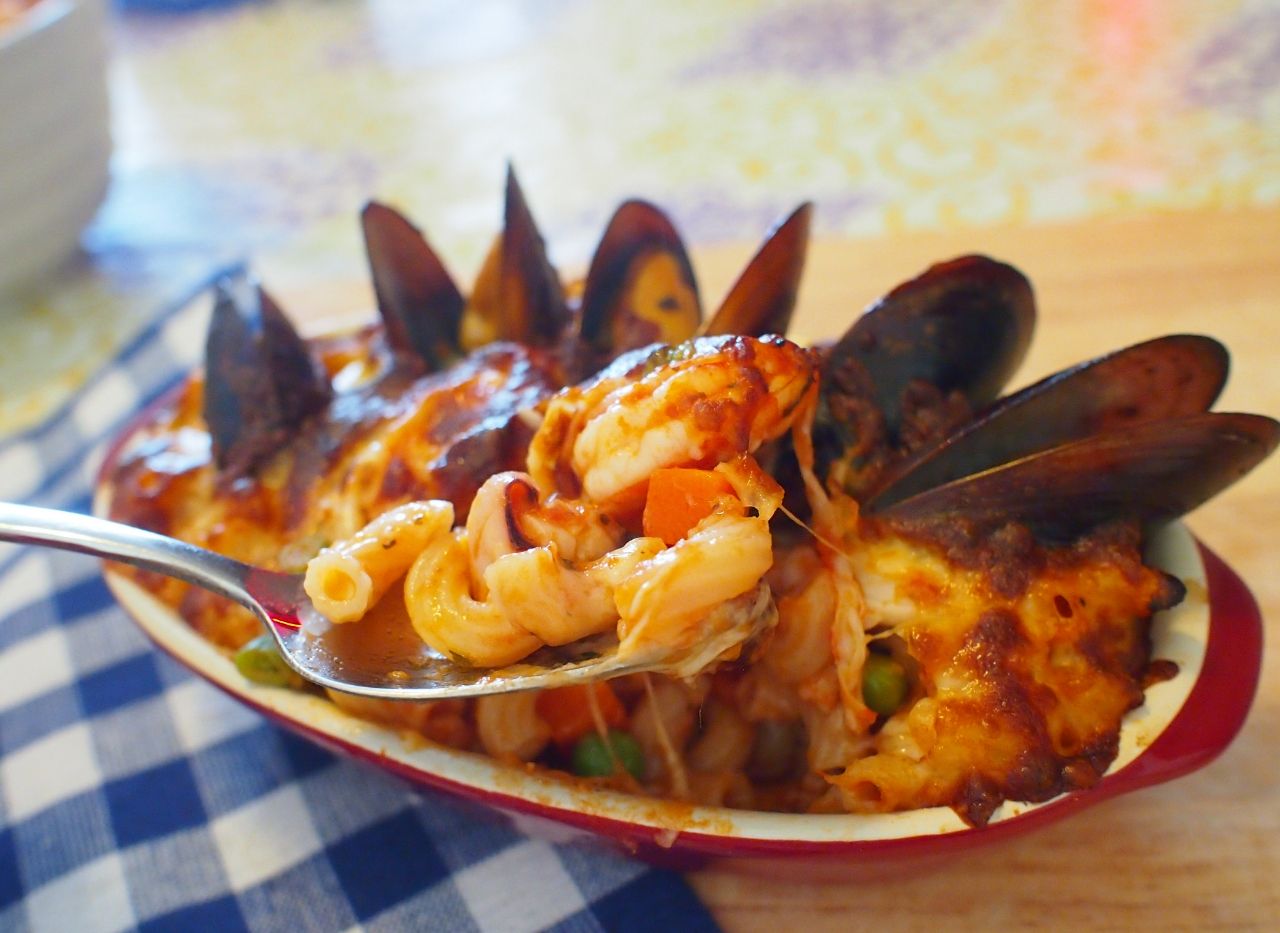 Ingredients
Macaroni, Prawns, Squid, Mussels, tomato based pasta sauce, frozen mixed vegetable, minced garlic, olive oil, Grated mozzarella cheese, MasterFoods Italian herbs, salt & pepper to taste.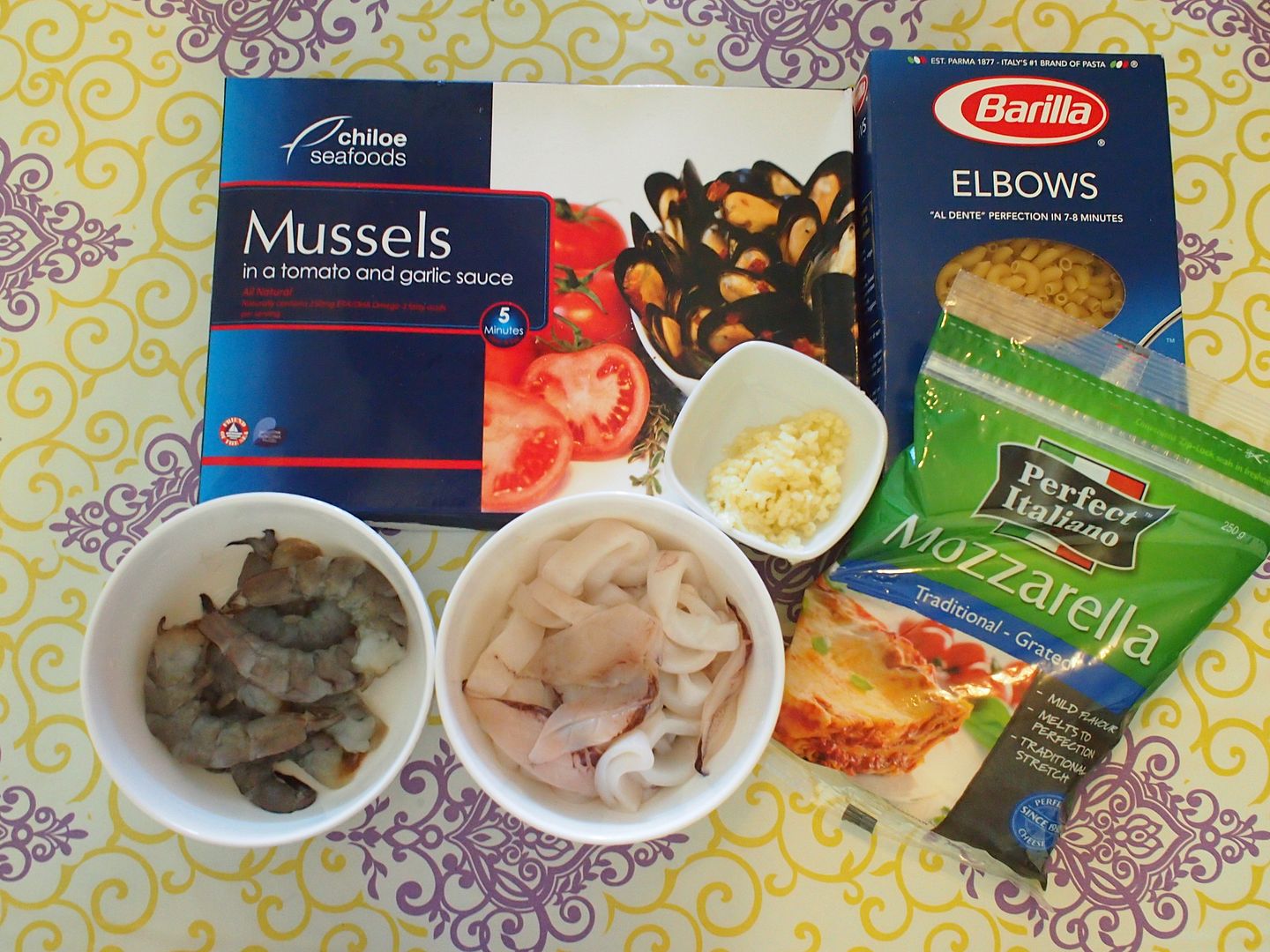 Directions
1. Boil water in pot, add olive oil, salt and a dash of MasterFoods Italian herbs. When water comes to a rolling boil, put in macaroni and cook as directed. Drain macaroni when done.
2. Heat olive oil in frying pan.
3. Add in mince garlic and dash of MasterFoods Italian herbs. Saute garlic till fragrant.
4. Add Squid, then prawns, then macaroni and finally frozen vegetables.
5. Add in tomato based pasta sauce.
6. Add salt & pepper to taste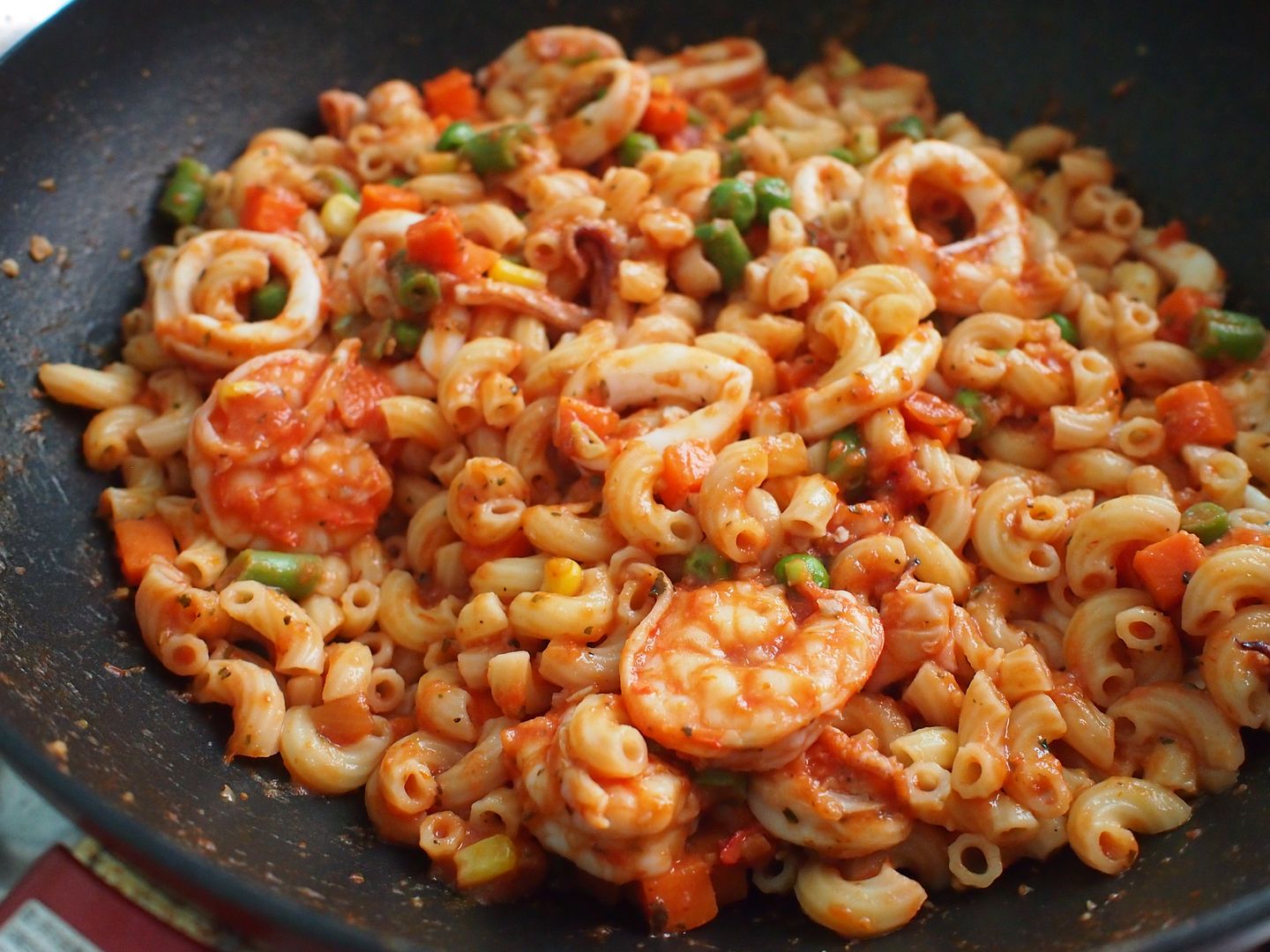 7. Dish up then plate macaroni into individual casserole.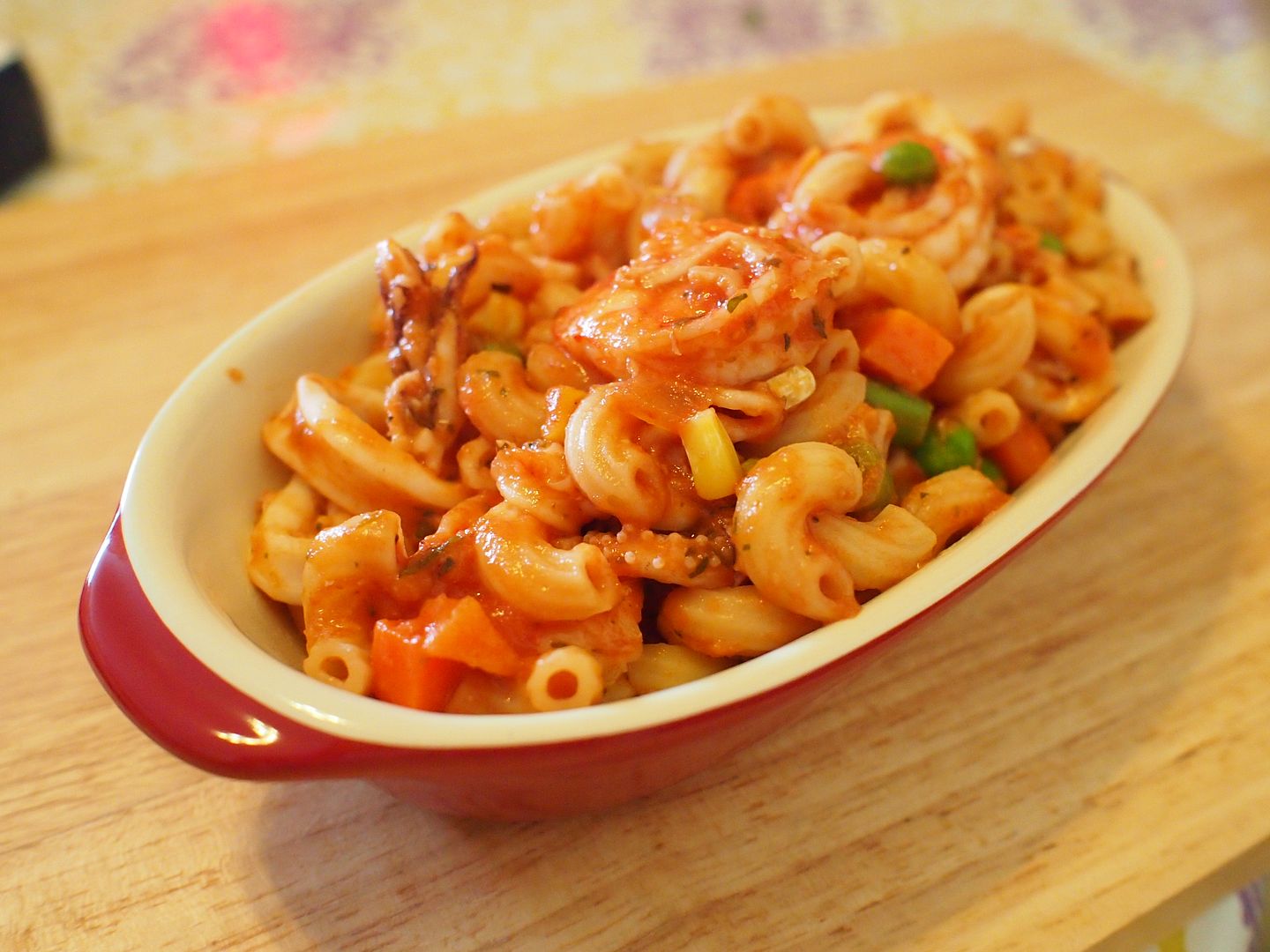 8. Top up casserole generously with mozzarella cheese and "stick" in mussels.
9. Broil in the oven at 220 degrees for 3-5mins. (Watch closely!)
10. Garnish with a dash of MasterFoods Italian herbs. Serve immediately.
Now sit back and watch your guest dive into that pipping hot cheesy baked seafood marinara, with stringy cheese stretching from casserole to lips…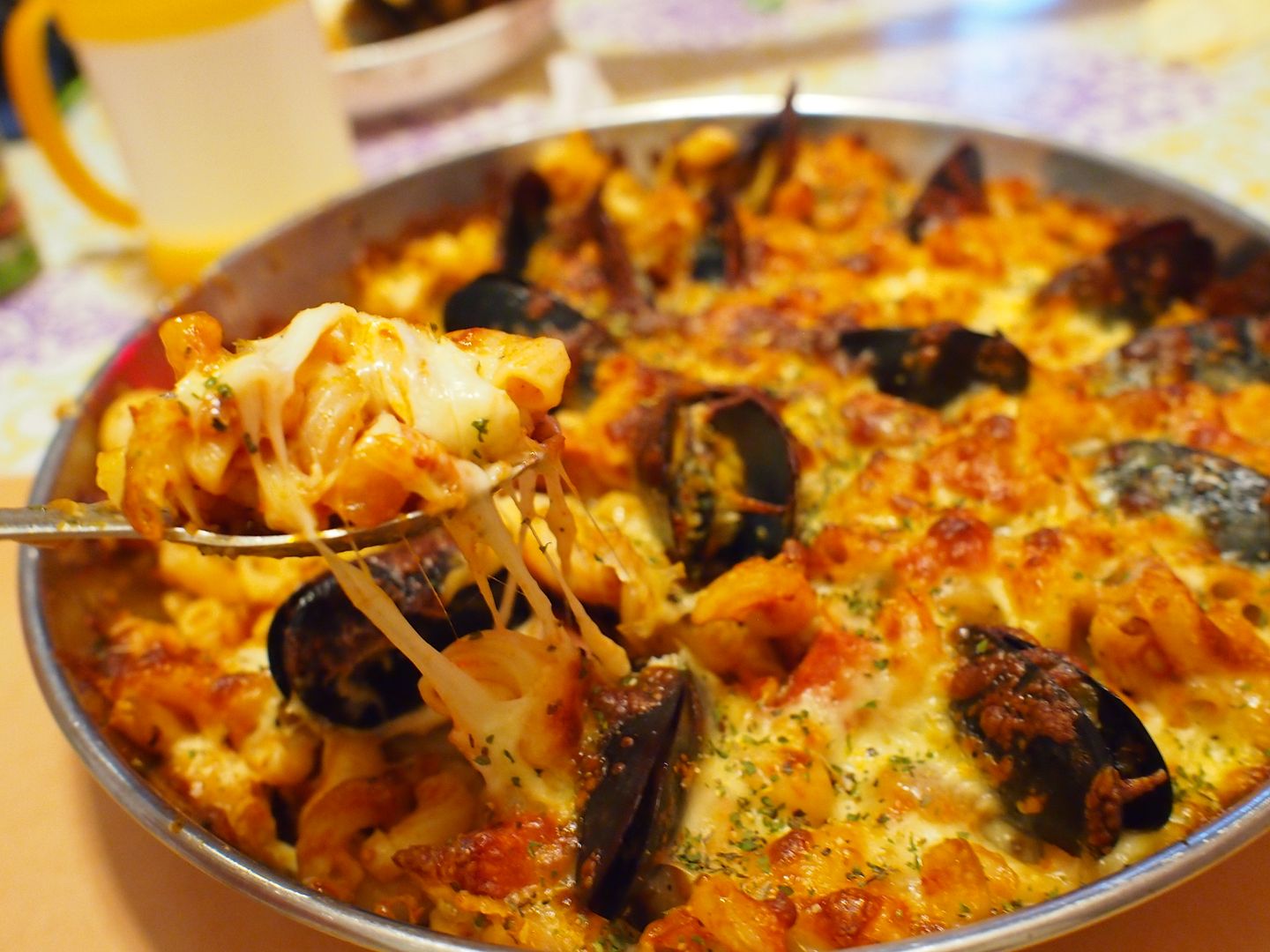 Then hear them go MmmmMmmmmMmmMmmmmm…
Congratulation! You've just done it.
Impress your guest with minimal effort. *pop confetti*
Like this recipe?
Check out our Easy Salmon Macaroni and Cheese Recipe too.
Comments
comments