Remember the arty farty Restaurant we featured a while ago?
Yeah exactly, the one at Quayside Isle on Sentosa Island; Museo.
But however, it is slightly different this time round,
no more romantic dinner with Kitson,
but instead me and the kids bonded through Art Jamming.
What is Art Jamming @ Museo?
The good news is, you need not be Picasso to Art Jam! Art Jamming at Museo allows customers to let loose with their imagination without any inhibitions. Customers are provided with a 35*35cm canvas, unlimited acrylic paint, brushes and other tools for art jamming. So let your creative imagination run wild!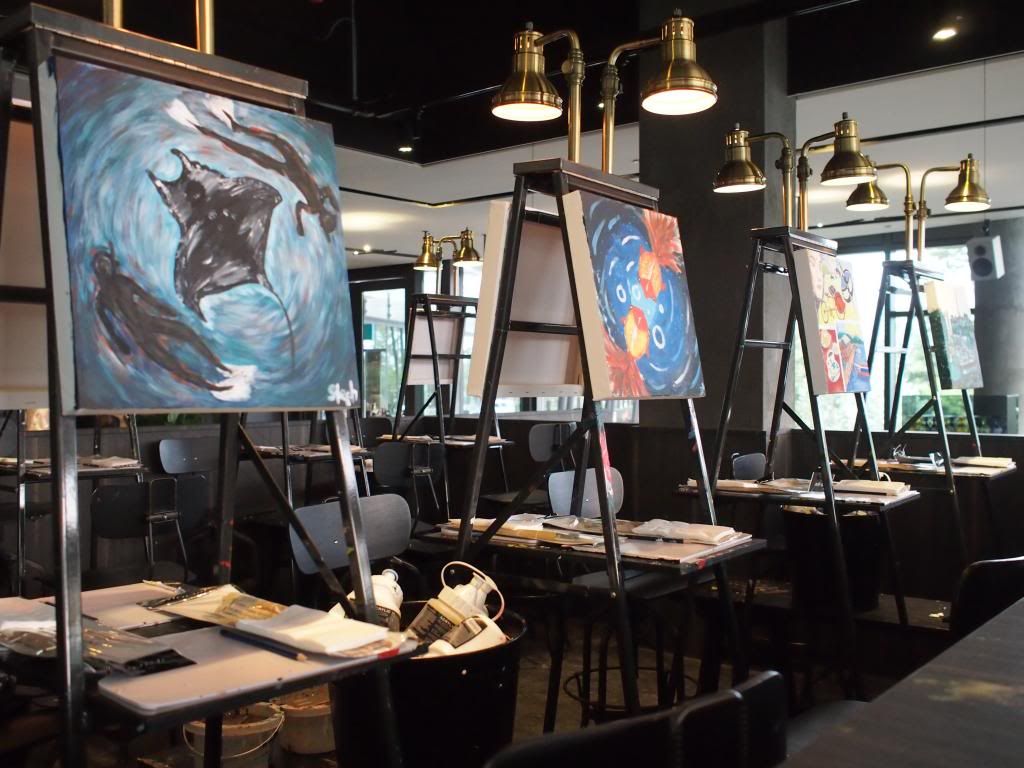 5 tips to make the fullest out of your Art Jamming experience at Museo.
1. Decide on a Design
We arrived at Museo completely clueless on what we wanted to do. Thank God the staff at Museo was well prepared for customers like ourselves!! They whipped out their mini ipad with galleries of sample art for us to choose from. They even printed out our chosen designs so that it is easier for us to "copy" into our canvas! Proactive customer service!! 2 thumbs up for that!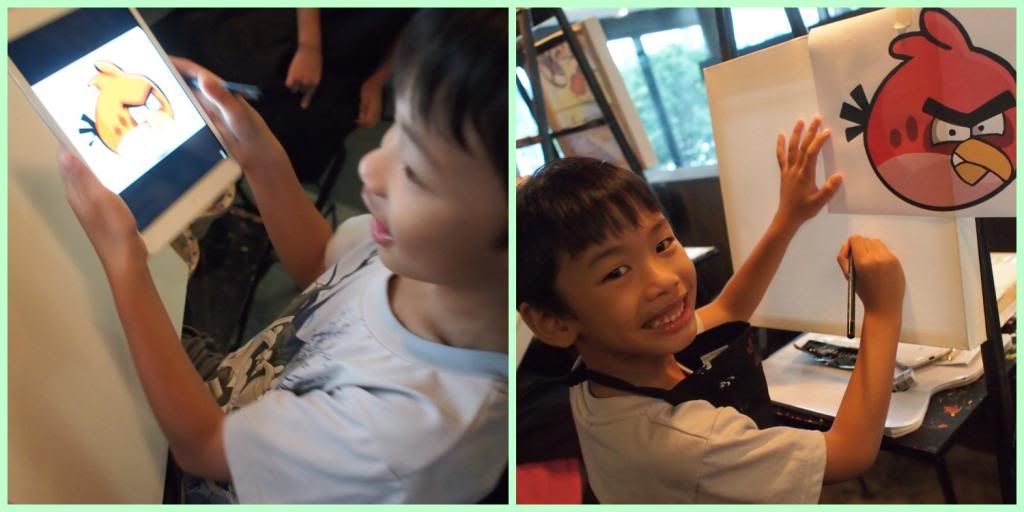 If you are a "amateur" painter like ourselves, I would suggest you choose simple designs with clean lines.
2. Chill; Keep it Light and Fun
As a control freak I find it hard to chill, but sipping on that fragrant lychee tea did help calm those nerves. Try not to be obsessed over perfection. Afterall, you can't judge Art! I helped the kids out by roughly painting out the outlines and getting them to fill in the blanks.

3. Encourage and Stay Interested
If you don't want a runaway child, then go overdose with those encouragement and stay interested. Talk, talk, talk!

4. EAT. DRINK. And enjoy the Scenic View.
My mind has been lingering over the Mezzanine Set since we last visited. Since we were there at about tea time I thought it might be nice to have the Mezzanine set and sip on lychee tea while we paint.

5. Bring your ART home in a "pizza box"
Absolutely love how brilliant the "pizza box" is! There is no need to wait forever for our paintings to dry out! The "pizza box" was thoughtfully designed by the owners for customers to safely bring home their wet paintings!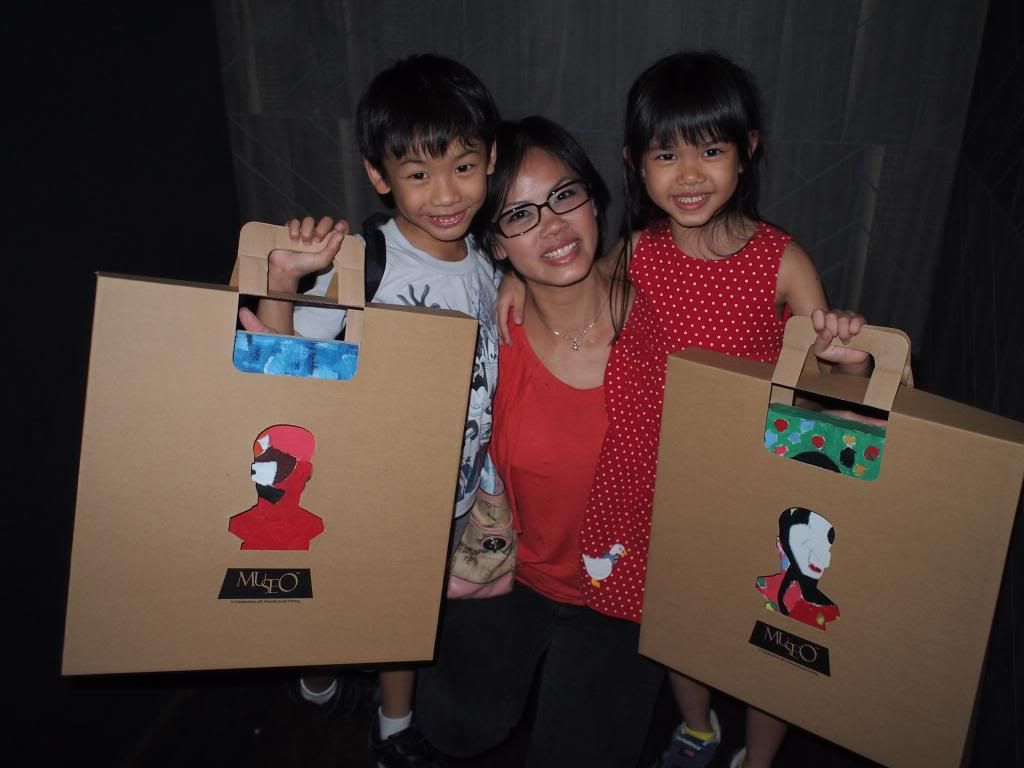 It was a truly enjoyable experience for myself and the kids. Would highly recommend it to other families. It is the fun of painting minus stress and the mess of cleaning up!
Museo
#01-22 Quayside Isle 31 Ocean way
Singapore 098375
Tel: 6734 8066
Fax: 6734 8086
Website: www.mu-se-o.com
Facebook: https://www.facebook.com/MuseoSingapore
Singapore Mom Blogs has been invited by Museo
for complimentary Art Jamming session.
All thoughts and opinion are my own.
Comments
comments