It is Sophia's first day at Horizon Primary School.
The start of formal education.
And sadly, the start of the rat race being IN a system.
(Even though our education landscape is constantly changing for the better,
I am still apprehensive that we will be getting out of this "system" anytime soon.)
We couldn't tell if she was more nervous or excited as we watch her waking up every other hour the night before! But,when she sprang out of bed the moment the alarm clock started ringing, we knew she was excited to embark on this new journey.
Sophia is highly independent! She doesn't even whimper at the weight of the heavy school bag and insisted that she will be fine carrying it on her own. It is sheer determination like this that sets her apart from other children.
As we arrive in school, she simply blend in with the rest of her classmates! She has been in Horizon Primary School so often while I volunteer that she doesn't even feel out of place in a "new" environment! The perks of parent volunteering I guess!
I love the school and it's initiatives to help new parents and students cope with the transition.
Parents were allowed to sit in with their children for the first hour. For the first three days, parents will also be allowed in school, and can even sign up for relevant workshops and talks while their children are in class.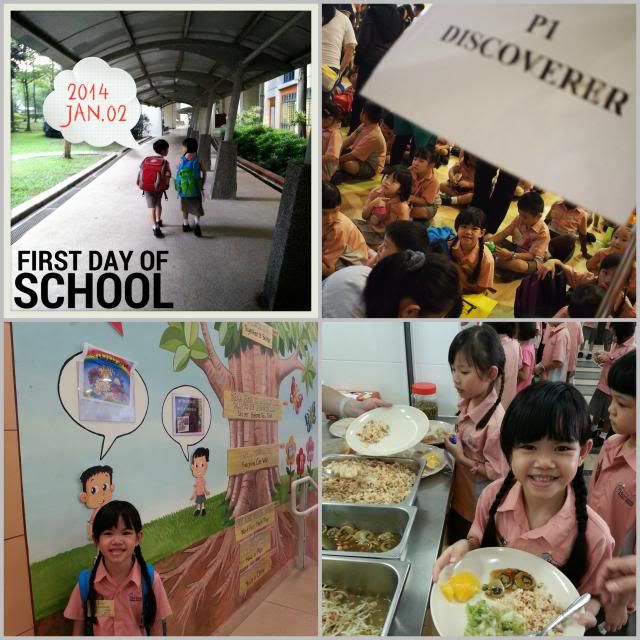 Sophia ended her first day of school in a positive note.
She totally loved the school and looked forward for more!
Comments
comments