Kitson's mom is a true blue Paranakan from Penang. I've always been fascinated by the richly cultured Peranakan cuisine. This lady even at the age of 83 with one eye blinded due to cataract still rise at the stroke of dawn to pound, stir, grind, simmer and cook so that we are able to enjoy the wonderful taste of Penang Peranankan food.
Peranankans are the most meticulous people when it comes to food preparation. The modern food processor will never take over the place of the mortar and pestle. All the manual labor seems entice the appetite, making the meal even more "satisfying" than it is!
Pulut Panggang (Grilled Rice Packets) is one of my favorite snack. The fragrance of coconut glutinous rice with spicy prawn fillings wrapped in banana leaves is the ultimate snack for tea time.
Grill rice packets on top of charcoal heat for the extra omph of smoky flavors!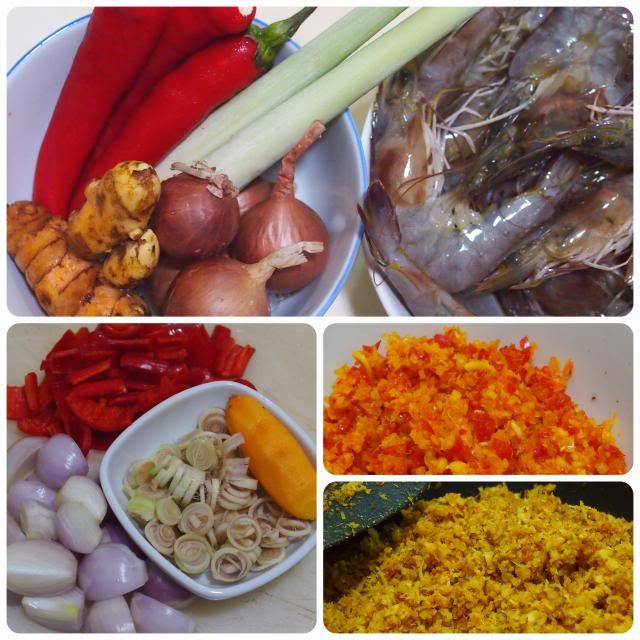 Pulut Panggang (Grilled Rice Packets)
2013-09-05 10:32:08
A delicious savory snack made from glutinous rice steamed with coconut milk. Sink your teeth into one them and be pleasantly surprised by the aromatic fillings of spiced prawn and grated coconut. Pulut Panggang are wrapped with banana leaves and are finally grilled to perfection for the wonderful smoky flavors.
Ingredients for Glutinous Rice
-450g Glutinous Rice
-Pinch of Salt
-Coconut Milk
(Squeeze from 1/2 grated coconut with 150ml water added)
-Banana Leaves 20 pieces
15 * 15 cm, soaked in boiling water to soften and cleaned
-Staples and Stapler or lidi
Ingredients for Fillings
-Lemon grass 2 stalks, cut into 5 cm lengths
-Fresh young turmeric 5cm knob, peeled
-Fresh Red Chillies 3, Sliced
-Shallots 5, Peeled and sliced
-Cooking Oil 3-4 Tbsp
-Coconut 1/2 grated
-Prawns (shrimps) 300g, peeled, washed, drained and minced
-Salt to taste
-Water 8 Tbsp
Directions for Glutinous Rice
- Soak Glutinous Rice in water for 3-4 hours. Wash and Drain. Set Aside.
- Add a little salt to coconut milk, stir well to dissolve. Set Aside.
- Steam Glutinous Rice for 25mins, then add salted coconut milk and mix well.
- Steam again for 25mins, until rice is cooked. Remove.
Directions for Fillings
- Pound lemongrass, turmeric and chillies until fine in a mortar. Add shallots and pound again until fine. Set Aside.
- Heat oil in a frying pan. Add grated coconut, pounded ingredients, minced prawns and salt to taste. Stir.
-Reduce heat, add water and continue stirring until ingredients are about to dry up and set aside.
Assemble Pulut Panggang
- Onto each banana leaf, put some steamed glutinous rice, top with fillings and cover with more rice.
- Fold 1 edge of banana leaf over and roll into a sausage shape. Secure ends with staples or lidi.
- Toast pulut panggang over charcoal heat, turning often to ensure even toasting.
- When banana leaves are brown and slightly burnt, remove and serve.
Notes
Alternatively, heat 2 Tbsp oil in a wok over very low heat and fry pulut panggang. Cover to cook for a few minutes, then turn regularly until brown and cooked.
www.AhSoh.sg http://ahsoh.sg/
This post is part of a blog train with some mummy bloggers friends.
Click on the icon to check out other yummy food recipes from other mom bloggers.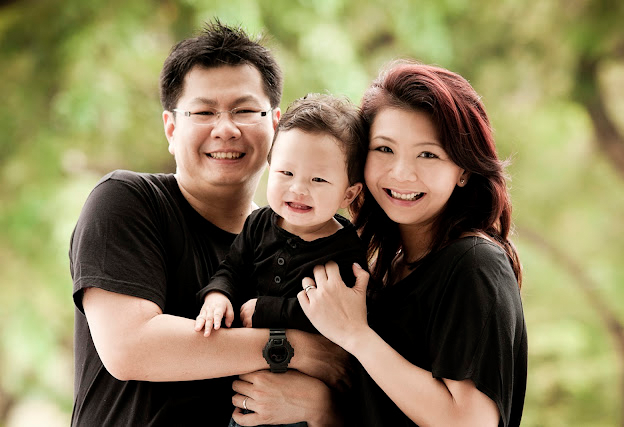 The food train is heading over to Mummy Moo tomorrow.
She will be making Babi Pongteh. A quintessential Peranakan dish made of braised pork belly and fermented soy bean.
One of the die die must try dish of peranankan food!
Comments
comments